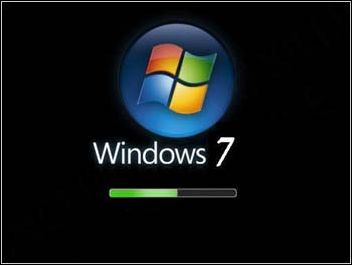 Windows 7, the latest OS being developed by Microsoft saw its RC (Release candidate) version being released today. If you missed the chance to download the public beta earlier this year and still have not experienced Windows 7, make sure you get your copy of Windows 7 RC this time for sure because its really a very good OS from MS, not like the last blunder called Vista.
To download your copy of Windows 7, go to the download page on Microsoft website, and download the Windows 7 version of your choice (x86 or x64). The RC is right now available in five languages for download, English, German, Japanese, French, and Spanish. The RC will expire on June 1, 2010, that is more than one year of legit and free Windows 7 use.
Microsoft is also very wisely telling the users to not hurry to get their copy of Windows by saying that the operating system will be available for download atleast through July 2009. (must read : How the rush to download the RC crashed even MSDN and TechNet which released RC for MSDN subscribers on May 1 2009. Funny, isnt?)
Microsoft is also not limiting the number of product keys for Windows 7, so you can download safely till July this year.
Also, there are a few things you should know before you go on to install the RC on your PC:
This is a pre-release version and is expected to be buggy some times. So make sure you keep a backup of your data all the time.
Starting from March 1, 2010, your Windows 7 pc will start shutting down itself automatically every two hours. You will be notified two weeks before Windows goes into this annoying mode and before Mar 1, you will have to install a legit copy of Windows 7 on your machine.
I hope you will enjoy your stay with Windows 7.