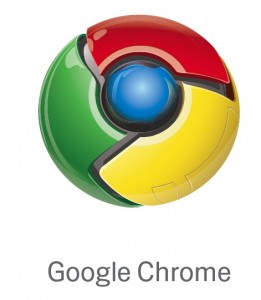 [poll id="9"]
Web browser war is about to become hotter than ever. Highly rumored, Google's own web browser called Chrome is about to be released today.
Google yesterday announced their plans to launch the new browser on 2nd Sep here. The open source browser will be released in Beta stage.
On the surface, we designed a browser window that is streamlined and simple. To most people, it isn't the browser that matters. It's only a tool to run the important stuff — the pages, sites and applications that make up the web. Like the classic Google homepage, Google Chrome is clean and fast. It gets out of your way and gets you where you want to go.

Under the hood, we were able to build the foundation of a browser that runs today's complex web applications much better. By keeping each tab in an isolated "sandbox", we were able to prevent one tab from crashing another and provide improved protection from rogue sites. We improved speed and responsiveness across the board. We also built a more powerful JavaScript engine, V8, to power the next generation of web applications that aren't even possible in today's browsers.

This is just the beginning — Google Chrome is far from done.
Google Chrome even has a comic dedicated to itself.
What is interesting is that Google heavily supports Mozilla Firefox. Google recently also extended its deal with Mozilla to have Google set as the default search engine of Firefox in lieu of some handsome amount.  They cut a deal just a couple of days back of announcing their own browser. Very smart of Google. The deal will now run through 2011. Will Chrome eat Mozilla/Safari/Opera/IE share? Of course it will,after all, its a Google product!
Download Google Chrome Beta from "here".
Here are a few screen shots depicting some features of the new kid(or should we say the new "biggie"?) on the block.