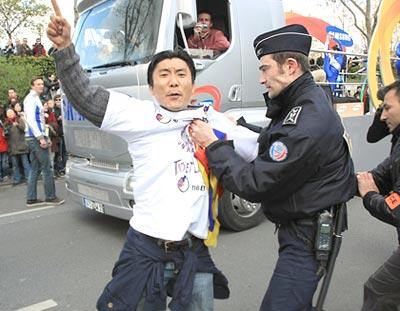 Threatened by the huge out burst by the Tibetan demonstrators the authorities took a hard unprecedented step today deciding to extinguish the Olympic torch and continue the relay of torch in Paris  in a bus.
This is the first time ever when Olympic torch has been extinguished. Earlier to this all efforts were made to keep the flame alive even in the most extreme conditions like water and ice.
Its a shameful and an unfortunate event as Olympic torch is symbolic of the world's greatest sporting extravaganza. I believe Tibet issue should be brought in front of the scale but politics should not harm sports in any way and to this extent that the Olympic torch is extinguished,i feel its really very unfortunate.
Right from the start,Tibetan protesters have used Olympic as a medium to register their protest against the violation of human rights and democracy in Tibet by China and urging to boycott the Beijing games scheduled for August this year.And one can guess,its not going to be over soon.